lauren victoria hartleroad
Okay is a song sung by Elizabeth Gillies as Jade West in the episode of Victorious titled Jade Gets Crushed. Jade sings this song, once again, for her audition to sing at the Platinum Music Awards in Tori Goes Platinum.
Jade Gets Crushed
Edit
In Jade Gets Crushed,
Jade
sang part of the song to Andre, one of the main characters in
Victorious
. When André couldn't come up with lyrics to the song he was writing for his project, she came up with these lyrics, which in real life are really from the song "Okay".
The lyrics she sang:
There is no upper hand
I'm giving you mine
It doesn't have to end up wasting your time
There's things that I could say
But hear it my way
I want to let you know that it's all okay
Tori Goes Platinum
Edit
In Tori Goes Platinum, Jade sang part of this song for her audition to sing at the Platinum Music Awards.
The lyrics she sang are:
Shelter my eyes from the sun
And wait for the birds to fly by
Trying to reach every one
And know what you're feeling inside
Deep in my head now it's like a dream goodbye
Music video
Edit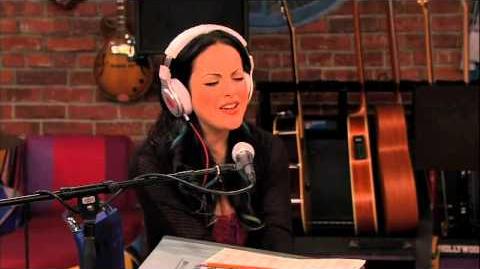 Community content is available under
CC-BY-SA
unless otherwise noted.